Chiropractic Adjustments and Manipulation in Lawrenceville, NJ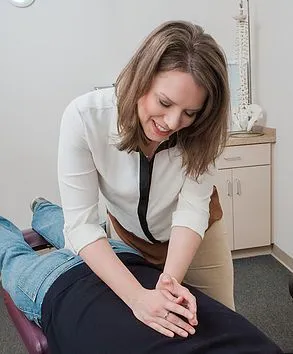 Total Health Chiropractic and Wellness offers chiropractic adjustment and manipulation services to patients in Lawrenceville, NJ. The objective of a spinal adjustment is to realign vertebrae and to restore proper movement to the area of the spine that is not functioning properly. The lack of proper movement and function can happen for a number of reasons ranging from a too much sitting, to lifting something improperly, living and unhealthy lifestyle, sports, birth-trauma, falls, to trauma such as a car accident.
From Activator to Diversified, Board Certified Chiropractor Dr. Sarah Meanor utilizes a range of adjustment techniques into their treatments to deliver the care you need to feel your best.
Our staff is:
Fully licensed and insured
Quick to respond to the needs of patients all ages
Friendly, caring and knowledgeable
Flexible office hours
Our modern facility has a drop table and other chiropractic equipment such as HawkGrips necessary to provide each patient with exceptional and customized service.
Call us today at (609) 482-3794 to schedule your session and "experience our caring difference." We work flexible hours to fit our services into your busy schedule. Most insurance plans accepted.